SPORTMODULAR
Step up to the flip-up of the future
Compromise isn't in our nature. So, we rewrote the rule book on flip-ups, creating the impossible everyone wanted. A modular with the compact dimensions, low weight and performance of a top sport full-face and the safety of the world No. 1, our very own Pista GP R. Finally, the flip-up has achieved its full potential.
Full carbon shell and chin guard
1295 g. Incredibly light. Astoundingly strong.
Our SPORTMODULAR is the first 100% carbon fiber flip-up. That includes the super-precise chin guard. So there's no compromise in weight, strength and impact-absorption. With 3 shell sizes, the result is world-leading safety* and a class-beating low weight of 1.295 g. No other modular even comes close.
Shop Now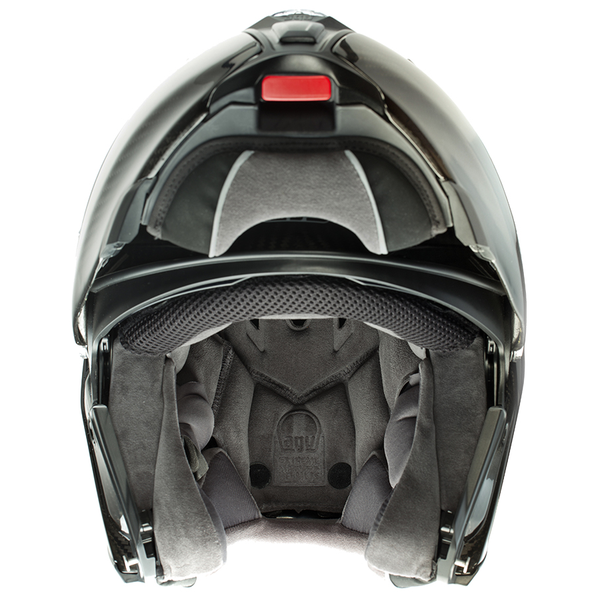 Comfort that adapts to the seasons
Premium solutions with patented reversible crown
The structural design of the AGV SPORTMODULAR achieves outstanding advances in comfort and active safety. But we took things further. With a rear lip profile that directs rain and spray away from the neck. And with advanced technical fabrics. Water resistant outside to block moisture seepage. Lined with supersoft 2Dry fast-wicking materials for moisture control and a smooth fit. And then made twice as effective with a patented ventilation-enhancing reversible crown. Unique to AGV, it features a silky-smooth Ritmo cool side and a soft Shalimar warm side. Simply flip to suit the weather. Now every season's riding season.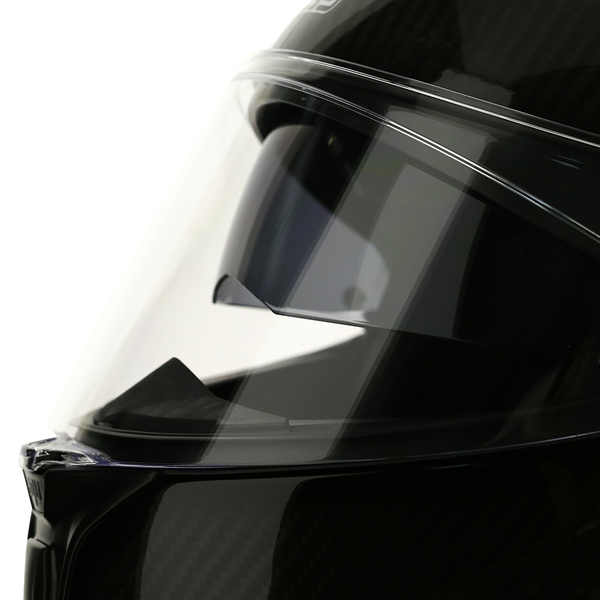 Total vision. In every sense.
See more. Sense more. With total control.
See more through a Class 1 optics panoramic visor with 190° peripheral and 85° vertical vision. Ride confident with a Max Vision Pinlock 120 anti-fog insert with 42% wider coverage. Gain superior ventilation control from a compact all-metal metal visor mechanism, featuring micro-adjustment intervals 70% smaller than standards require. Enjoy tool-free quick-release visor changes. And stay reassuringly safe with a glove-friendly micro-opening visor lock that holds the face shield firmly in place for extreme protection. That's total vision.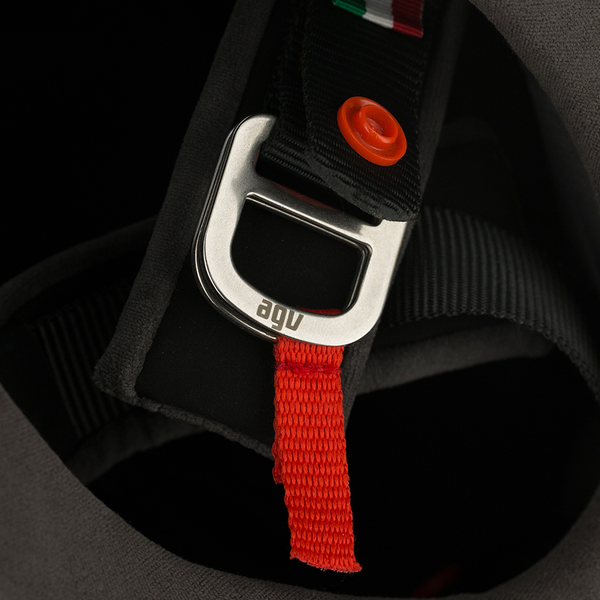 Reinventing the best
Functional simplicity just got titanium
The Double D-ring closure is the safest one can get. Tough, simple and foolproof, it's also the lightest solution, keeping the weight at the bottom of the helmet to a minimum. Which is why it's the only choice in MotoGP. But that wasn't enough for this helmet. So, we redesigned it in Titanium, making it totally corrosion-resistant and an astonishing 45% lighter than steel.
Aerodynamics one can see but not feel
Adjustable spoiler for tailored performance
Wind-tunnel engineered with a difference, the AGV SPORTMODULAR boasts incredibly low dynamic weight performance, reducing down forces and lift so much one barely feel them. What's more, an adjustable spoiler with integral air vent allows the rider to instantly tailor the aerodynamics to their riding position. So, whatever their mood, they can rely on exceptional stability and freedom from buffeting. For tireless days in the saddle.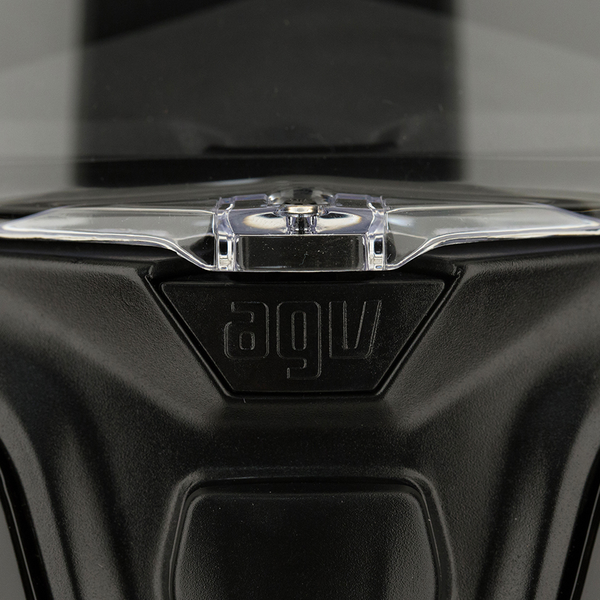 Silence is golden
Quiet without bulk
Low noise levels are an essential part of active safety. Especially during long days in the saddle. The exceptional wind-tunnel-engineered aerodynamics of our SPORTMODULAR helmet have reduced them to an unheard of new low. And that's without extra padding and added bulk. So there's less between the rider and the pleasures of the open road.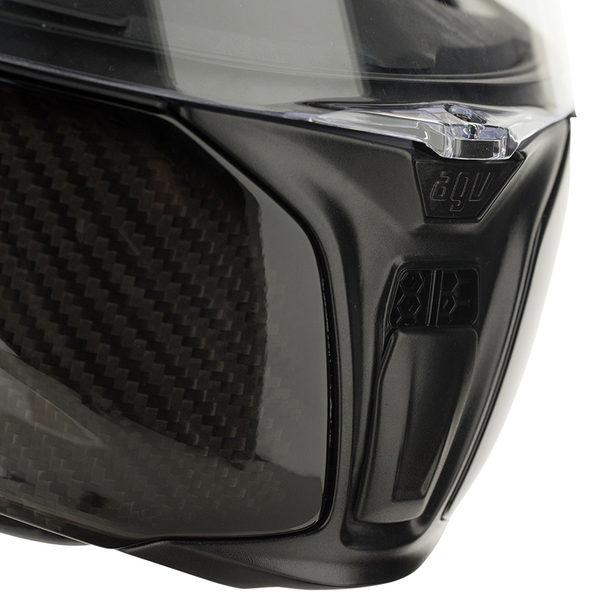 Looks cool. Feels cooler.
Adjustable modular ventilation with demist
The full-flow ventilation system of the SPORTMODULAR is beautifully integrated in its carbon fiber shell, but also deceptively powerful. It's 3 main vents are oversized to pack a punch, and engineered for year-round performance. The chin ports feature visor demist ducts and the smooth three-position adjusters are glove-friendly even in the wet. Plus, premium materials ensure their silent mechanisms will continue to perform precisely for years to come.