AGV has been a leading force in helmet design and motorcycle racing since its foundation, ceaselessly innovating every area from aerodynamics, comfort and safety to graphics, sponsorship and advertising.
Founded in 1947 by Gino Amisano (1920–2009), AGV rapidly won an unrivalled reputation for its innovative designs and materials, tested on the racetrack and developed with sponsored World Championship riders, including 15-times World Champion Giacomo Agostini and modern MotoGP legend Valentino Rossi.
Acquired by fellow Italian innovator, motorcycle and dynamic sport clothing company Dainese in July 2007, AGV continues to go from strength to strength.
Combining their research and design expertise, AGV and Dainese provide uniquely complete safety and performance solutions that deliver advanced protection from head to toe.
Motorcycle racing transformed
The company Gino Amisano founded proudly took the initials of his name and town – Amisano Gino Valenza – to form the name AGV and a legend was born. A legend that would transform almost every aspect of motorcycle racing.
Trained as an accountant and with previous experience as a partner in a company making leather saddle covers and soft helmets for cyclists, Amisano's first products were immediately on the leading edge: leather saddles for the revolutionary Lambretta and Vespa just launched on the market, and an equally innovative leather helmet.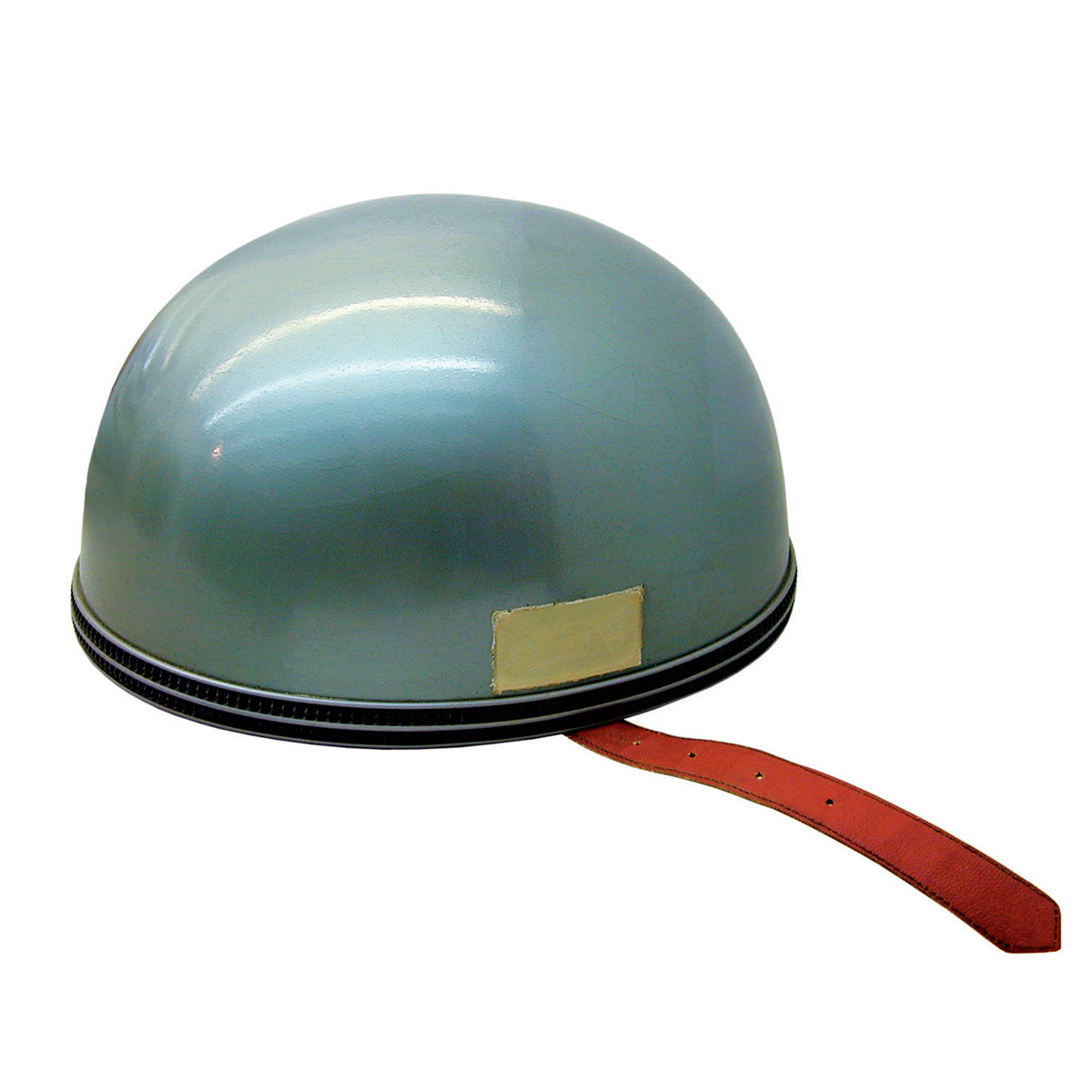 First shell helmet and first fiberglass helment
Unlike the soft helmets of the time, AGV's forward-looking design formed a leather outer over a mold and then baked it slowly to form a rigid protective shell that was fitted with a comfortable energy-absorbing padded leather lining. And so, the first example of the modern helmet concept was born.
AGV experimented with a wide range of alternative shell materials until settling upon an innovative solution that marked a revolutionary development in helmet design, creating the first fiberglass crash helmet in 1954.
The next big step forwards came just two years later when AGV superseded it's classic ""pudding basin"" or ""shorty"" shape with the much more protective, enveloping design of the ""Jet"" helmet.
Making the full-face
a complete solution
In the meantime, helmet development continued apace and in 1969 AGV was the name on the first full-face helmet to appear at an Italian Grand Prix, worn at Imola by Alberto Pagani. AGV's models improved on the comfort, aerodynamics and field of vision of the early examples that appeared in the United States, making the design its own. These strengths and the significantly enhanced safety of its models ensured their rapid adoption not just by all the top motorcycle riders, but in Formula 1 as well. Within just a few years, Emerson Fittipaldi, Niki Lauda and Nelson Piquet were all to be seen sporting the AGV logo.