Style and comfort to face the challenges of daily life based on AGV's

experience in MotoGP™.
SAFETY
Safety for everyone based on the MotoGP™ experience.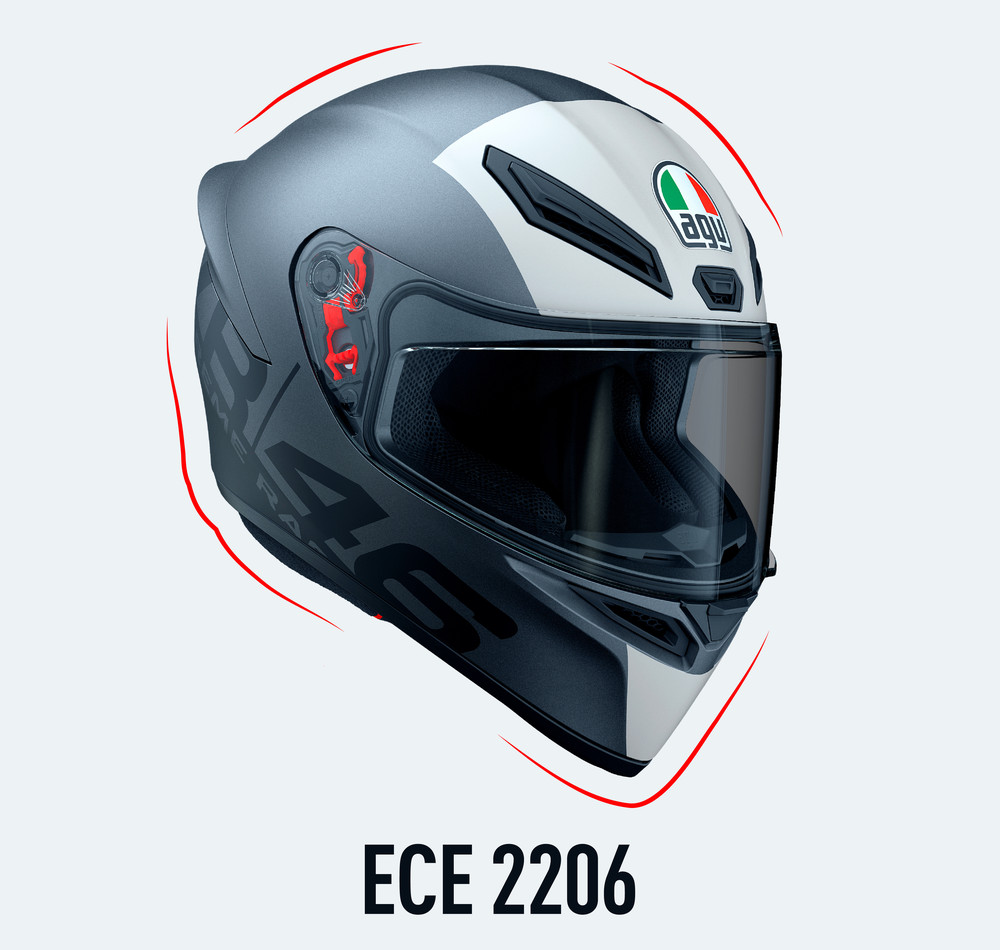 EVEN SAFER
The AGV Extreme Safety construction protocol means that the K1 S exceeds the requirements of the most recent international standards. In fact, the K1 S has passed the required tests for ECE 2206 homologation with flying colours, making it even safer.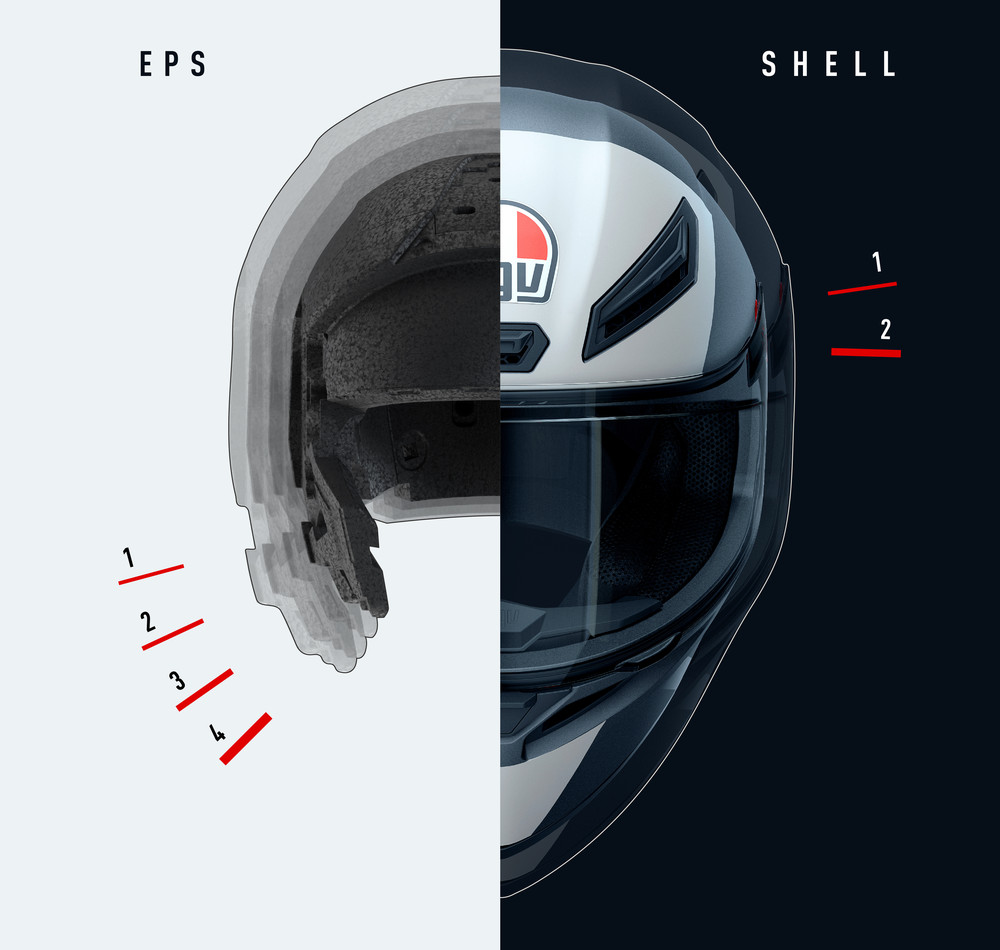 PROTECTION IN ALL SIZES
The shell is made of high-resistance thermoplastic material. 2 sizes of outer shell and 4 sizes of inner shell made of multidensity EPS to offer maximum protection against any type of impact.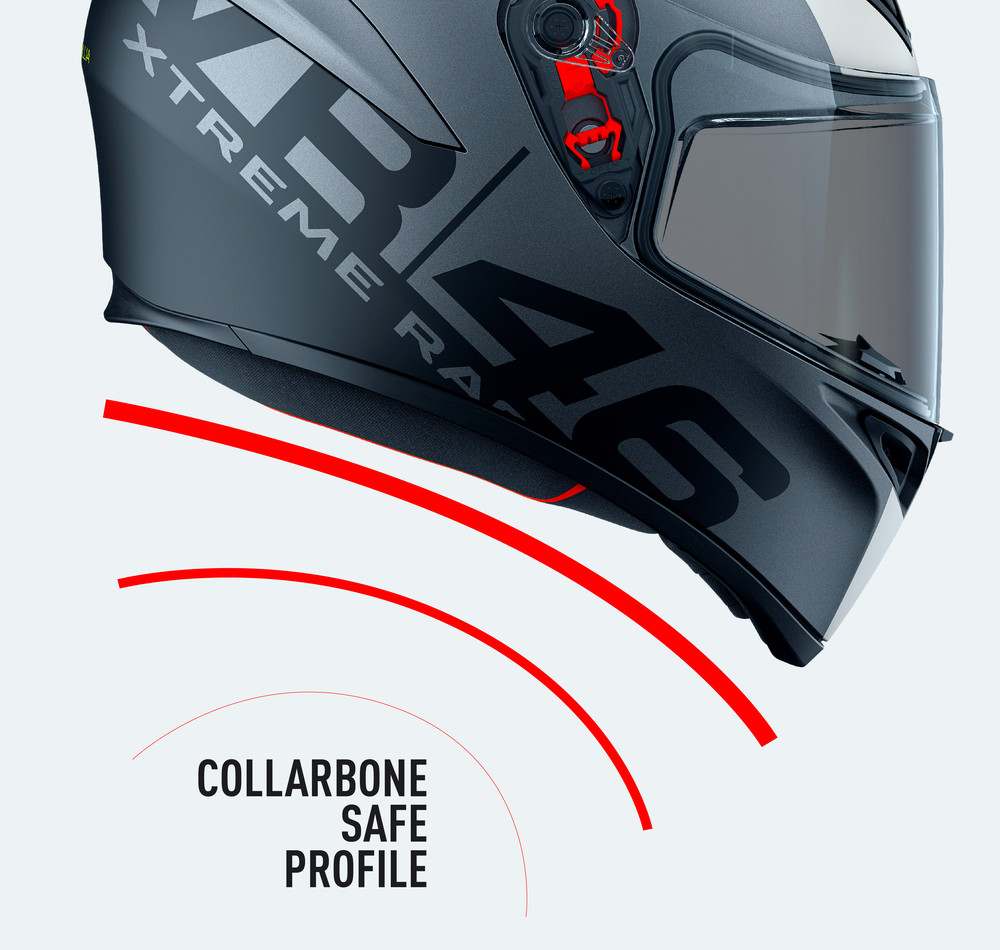 DETAILS FROM THE

RACING WORLD
The profile of the helmet is designed to limit the likelihood of impact with the collarbone and the double D closure, the high-quality and very safe retention system, is the same type of fastening used on the track. Racing standards introduced by AGV also for K1 S.
Shop Now
ULTRAVISION
See the obstacles and the road sooner and better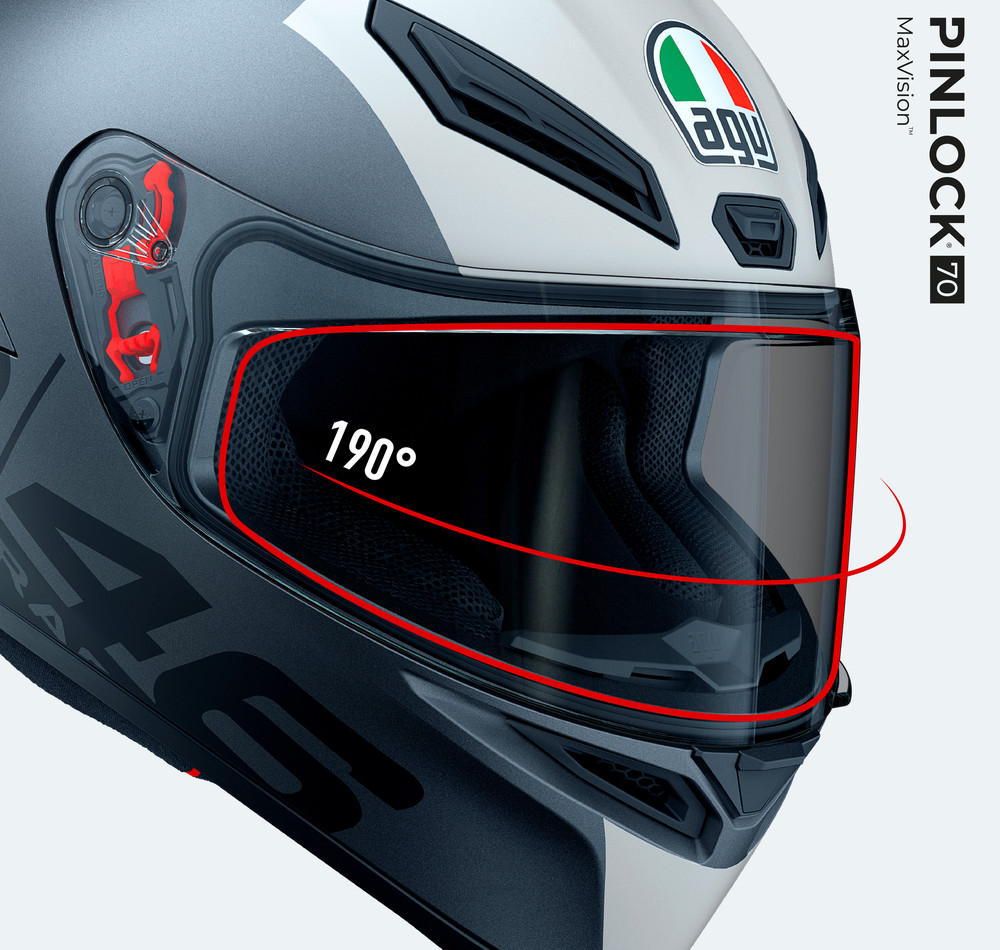 PANORAMIC VISION
The scratch-resistant Ultravision visor guarantees a 190° horizontal field of vision, so you can see obstacles, the road and everything in front of you earlier and better. You can install Pinlock Max Vision 70, which ensures maximum visibility even on the wettest and coldest days.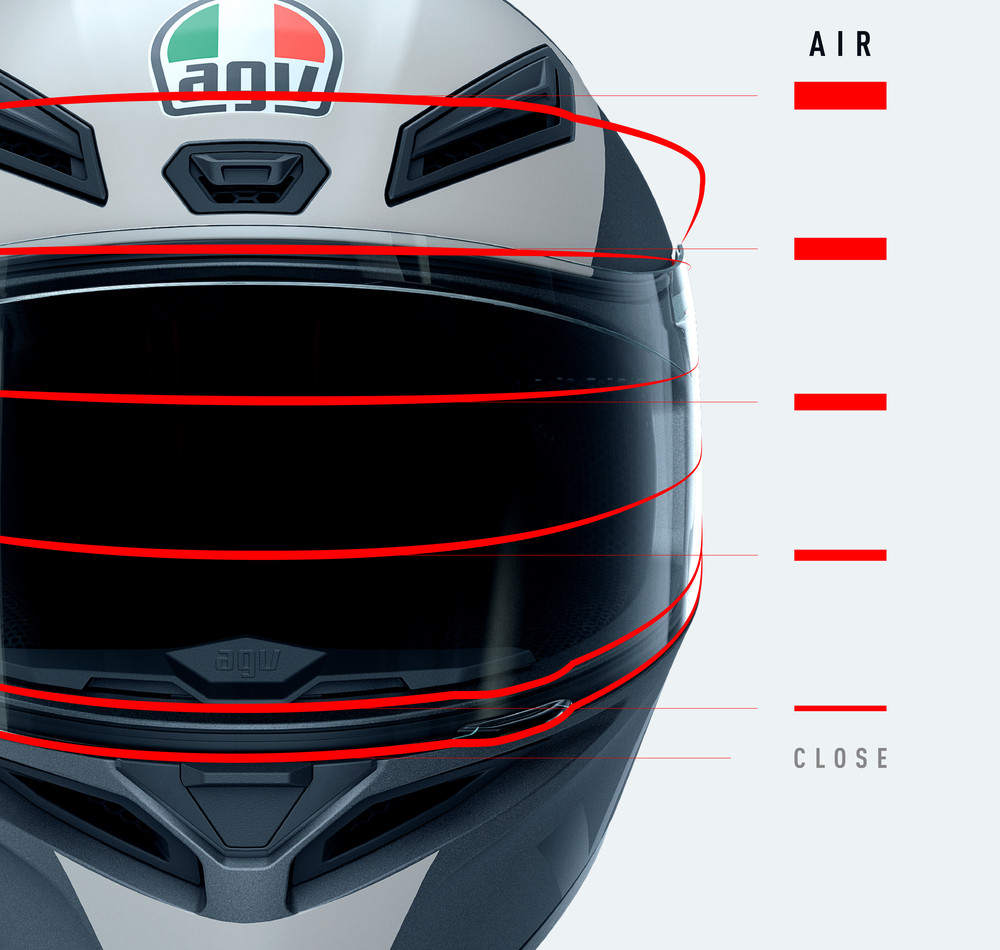 VERSATILE, JUST THE WAY YOU LIKE IT
The visor, adjustable to 5 positions, allows you to adjust the air flow inside the helmet according to your needs. Furthermore, the patented Extra Quick Release System mechanism means that the visor is easy and practical to change.
Shop Now
COMFORT
Comfort for your performance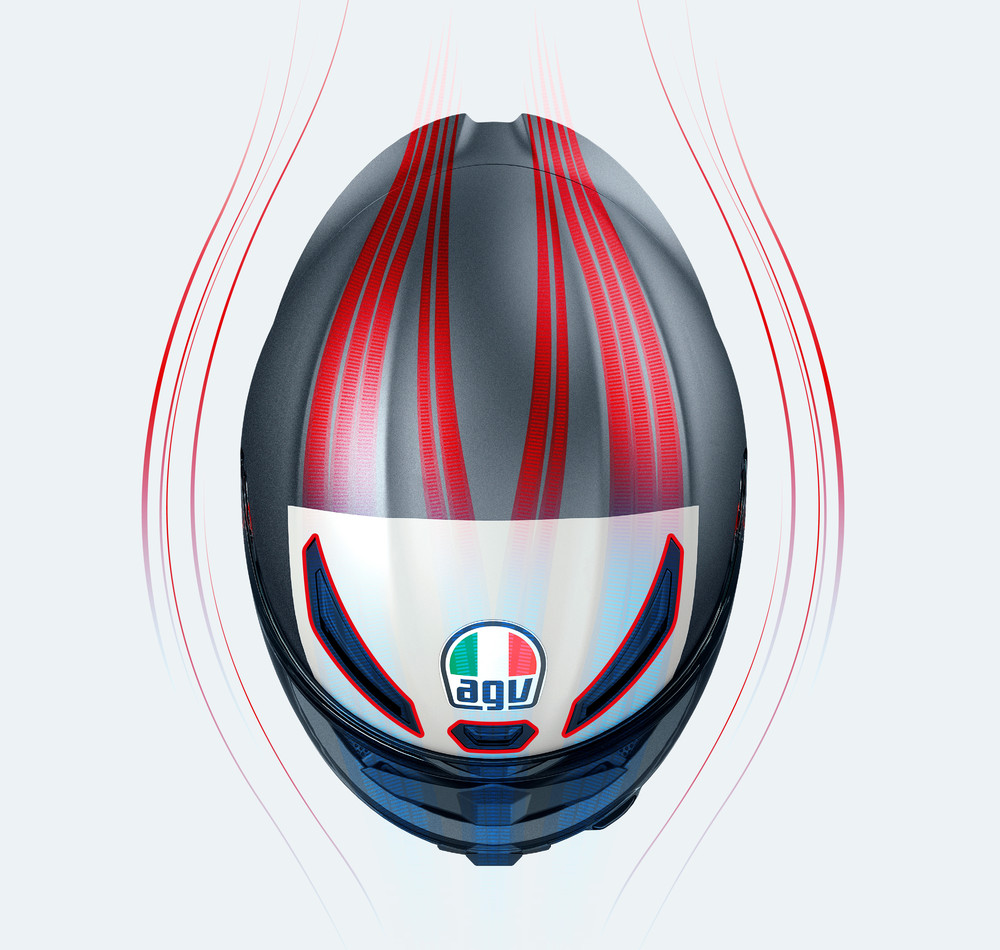 PERFECT VENTILATION ON

ANY ROUTE
The thermoregulation system operates at maximum efficiency thanks to the exchange between air coming from outside and the air inside. The spoiler was designed in the wind tunnel with the new design and double rear extractor to improve and increase air recirculation and therefore thermal comfort inside the helmet.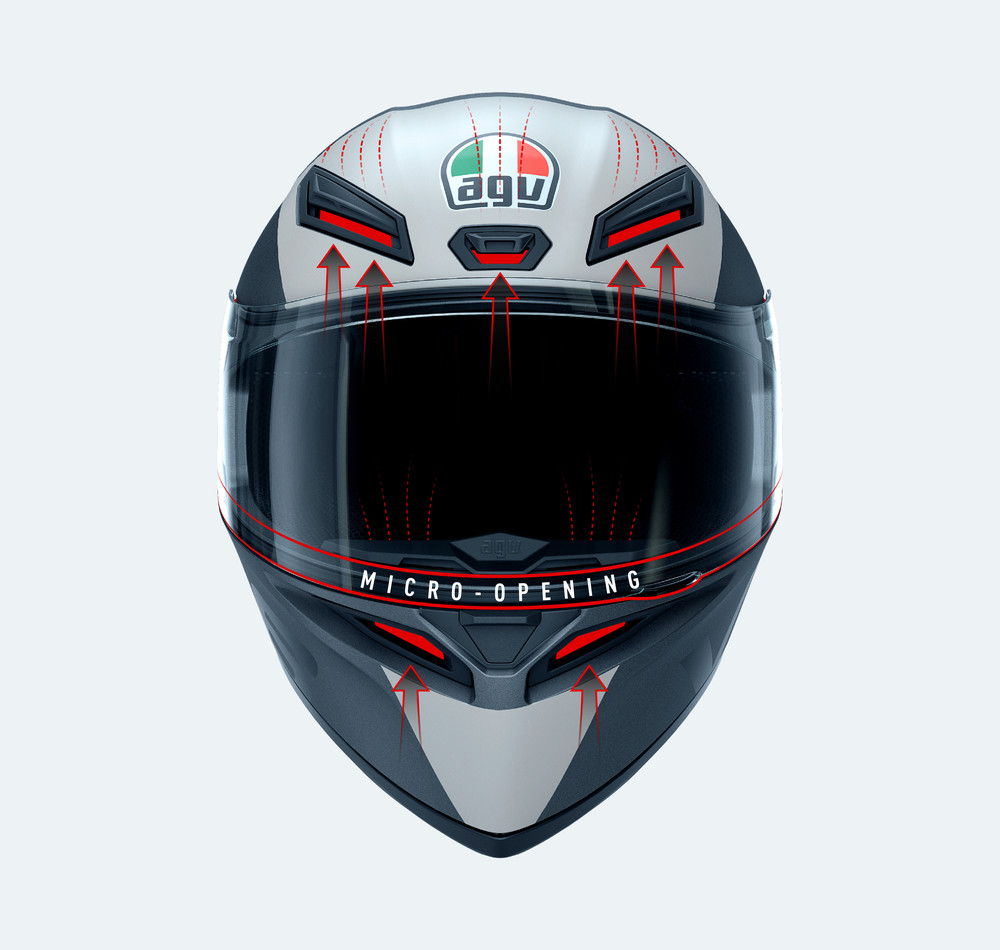 AERATION TO SUIT YOU
3 individually adjustable air vents in the shell and 2 air vents on the chin optimised to increase the speed at which air enters the helmet. Micro-Opening: a feature of the top models in the AGV range, including the K1 S. Travel with the visor open a few millimeters to safely regulate the air flow. Double rear extractor that channels the air flow and improves heat transfer to the outside.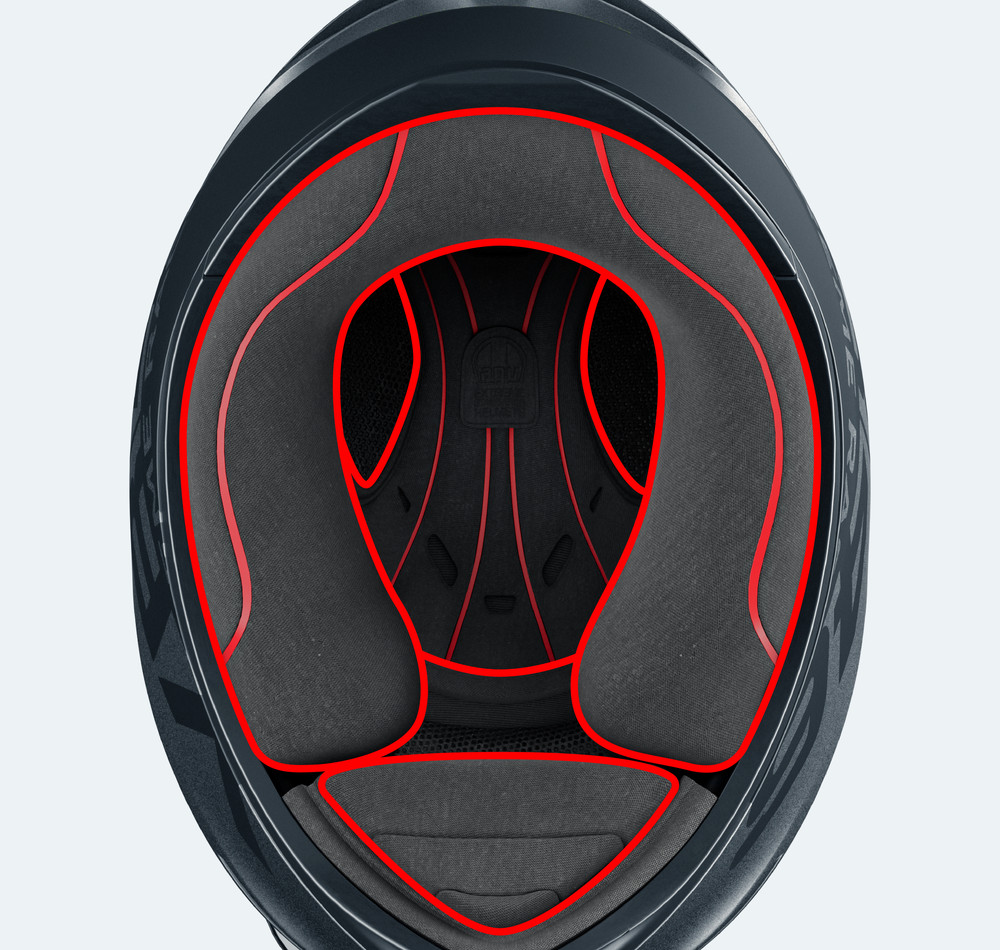 COMFORT FOR EVERY DAY
Completely removable and washable interior. Cool and soft inner material that makes the K1 S easy to put on and take off. Inner lining in 2Dry material to absorb sweat in record time, keeping the face dry at all times. Noseguard and wind protection included for the best possible fit.
Shop Now