The bluetooth aerodynamic communication system for AGV helmets. Please note the adapter base is helmet specific and sold separately.
Read more
BACK
Seamlessly communicate with 3 more riders in the same time with only the click of a button. Design specifically for AGV Sportmodular, AX9, K5 S, K6 S and K6 helmets, it allows to talk to riding companions up to 1.6 km (1.0 mile) away, take calls, listen to music and more. Thanks to Sena's Advanced Noise Control™ ambient noise never interfere with incoming and outgoing audio. Light and compact, it can be applied on the helmet simply using the AGV Intercom Adapter, without affecting the aesthetic and aerodynamic shape. It integrates a built-in FM radio tuner with station scan and save function.

CHECK AND UPDATE YOUR ARK
Discover all you need to manage your AGV intercom and to install the firmware updates on the dedicated page of the SENA website. CLICK HERE

QUICK GUIDE
MANUAL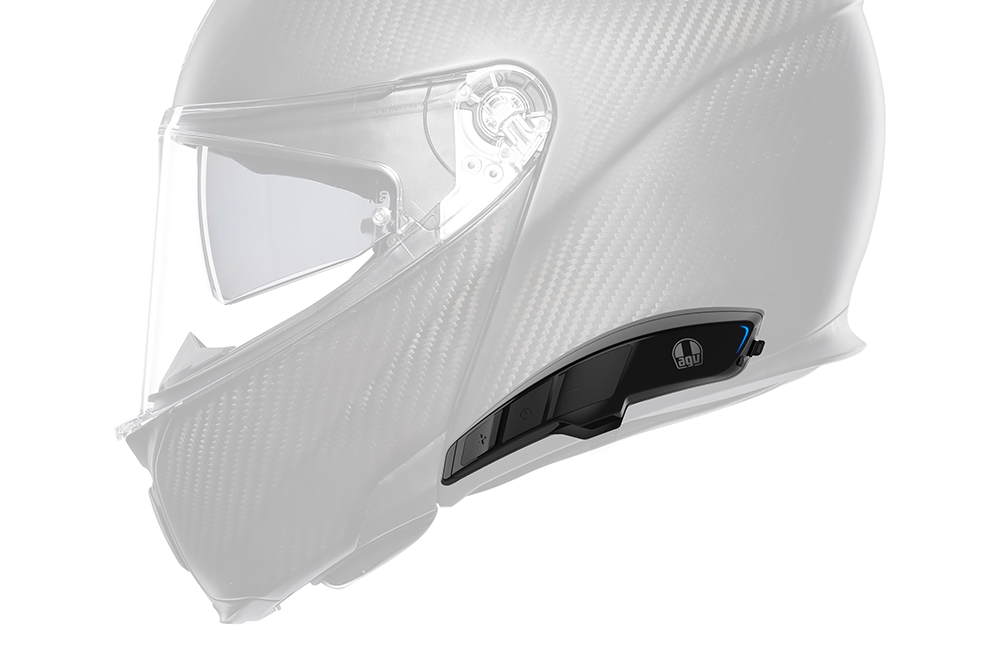 BACK
AUDIO
Built-in FM radio tuner with a station scan and save function
MAIN FEATURES
Bluetooth Intercom up to 1.6km / 1.0 mile
Optional AGV Remote Control support (not included)
SENA firmware upgradeable
Utility App for iPhone and Android phones
CERTIFICATIONS
BACK
CREATE THE PERFECT OUTFIT FOR YOU
Choose carefully designed clothes and accessories that will complete your look.